We want to start taking a deposit for some Jobs but the Job Deposit box is greyed out. How do we activate it?
 Solution
You have to set up a GL code under Admin / Defaults / Manage System Financial Settings to allow the Deposit Received box to be activated. 
Now you are able to enter the deposit into the Manage Job screen and it will be processed through your banking as normal BUT it will be held as a Liability on your Balance Sheet. It will not show as a credit against the Customer's account.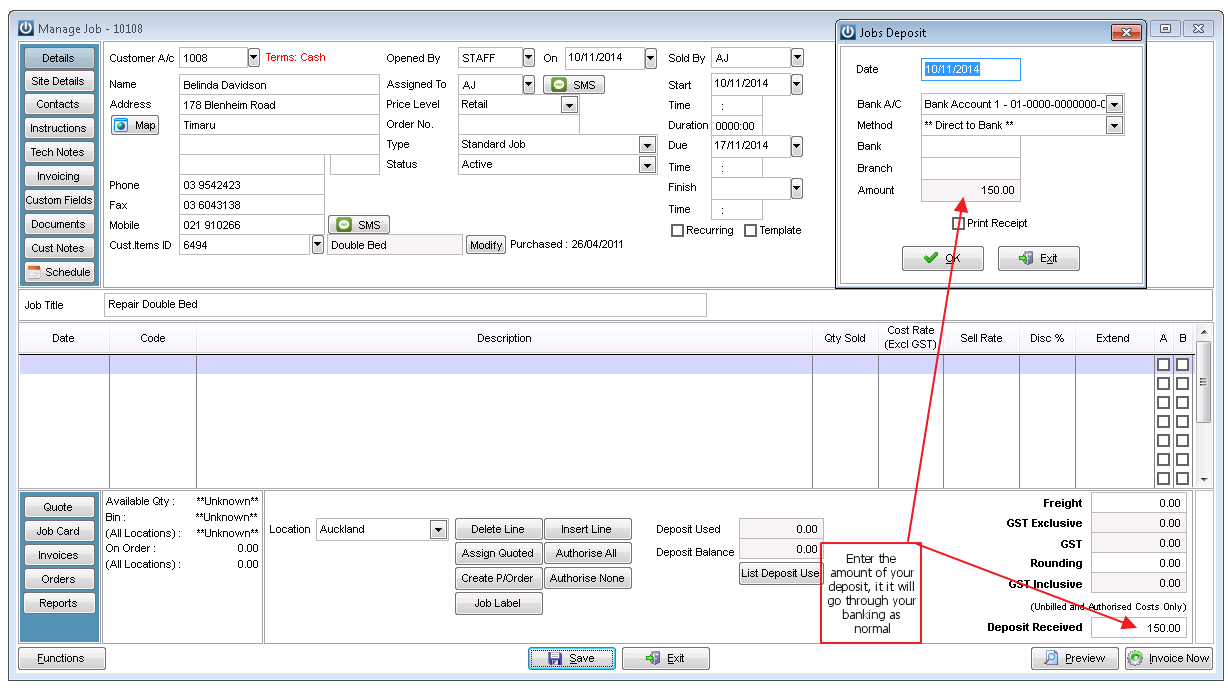 Once the Job is Invoiced a screen notifies you that a Deposit is assigned. The balance is then due for payment as per the Customer's normal terms.