Error: 1683 - ONLY on Job ID for other options see below
Module: SafeOpen appts ALIAS = apptsjobupdate ORDER = jobid LastClose = A_ jobmaint_tables
Message: Index tag is not found
Line: 28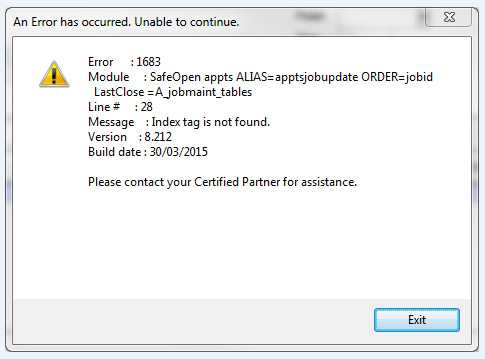 In command mode
                  Select 0
                  Use APPTS Excl
                  Delete Tag All
                  Pack
                  Index On APPTID Tag APPTID
                  Index on jobid Tag jobid
Then  run a full reindex.
If ! the above errors due to a missing field/column then
Select 0
Use APPTS Excl
Alter Table appts Add Column jobid c(10)
Then run a full reindex
For other Errors
Read the message that appears, it may be a Custom Report as below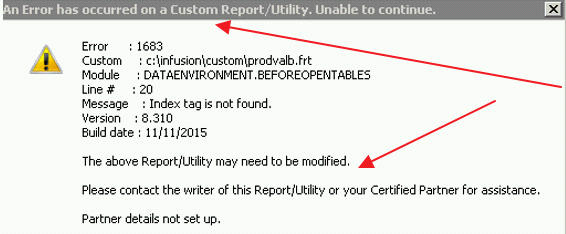 Or it may simply need a reindex.