When I try to use the Contact Management module, the Side Panes or the Trade Me Products screen, it keeps freezing up, why is this?
Solution
The full version of Team Viewer (Paid Version) includes a plug-in called Quick Connect.  This plug in causes display problems in Infusion.
When installed, a small double pointed arrow appears at the top of the menu bar of all of the applications of the computer, including Infusion.

If this is showing it needs to be disabled, to do this you need to open and click on Disable this feature.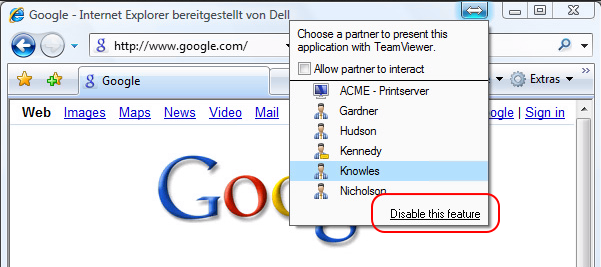 Log out of Infusion and log back in so the change takes effect.
This will need to be done on any computer that has the plug in icon showing.
Reference Ticket 10279