We want to check the price of an item that has been quoted on a large number of quotes. Where do we look?
Solution
Go to the Pending Quotes Detailed report under the Invoices/Quotes / Reports menu.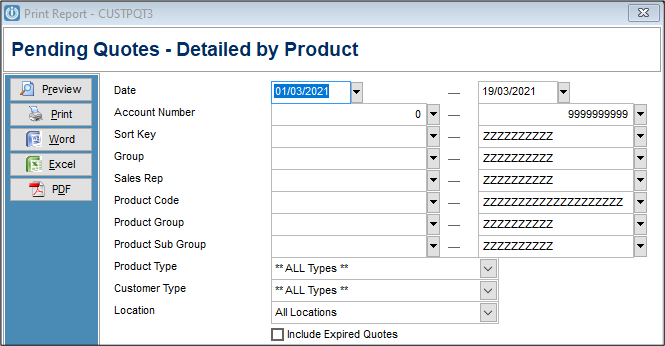 This report can be run to show Products by Group, Sub Group, Type, Code or Customer Account and Customer Group.