I want to send a SMS (Text) but when I do, this message comes up: SMS Message NOT sent.  Please check the Mobile Number or your SMS Defaults.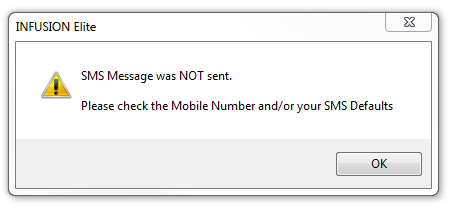 Solution
Two questions here, is the Mobile number correct? If it is not then correct and resend.
If you have not been set up to send SMS Messages before?  Then you will need to complete that process.
Can other workstations send the to the same number? A local Workstation install will correct the problem.