I am printing off my GST Detail Report and it is twice as big as usual and shows all of the transactions of the previous return.  My figures are not looking correct, what is wrong?
Solution
It sounds like you have not closed off your previous GST return.  To double check look in your audit log Admin / Other / View Audit Report - sort by Event or use module GST and date range.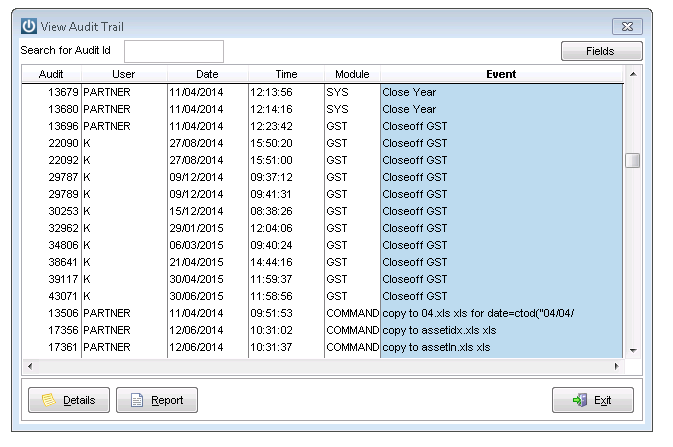 Is there a Close Off for the last GST return?  If not, go back and print off the Summary and Detail report for the period in question. 
Close Off. 
Compare the Summary Report to the print out from the IRD for the last return.  Is this the same?  Yes - Excellent.  If not, you will need to make an adjustment when completing the online return to the IRD for the difference.
Run the reports for the current return and check they are correct.  Repair any incorrect transactions and print the reports and Close Off.