Introduction
Infusion in conjunction with Xtracta have worked to provide users of Infusion with a very tight and easy to use solution allowing Supplier invoices to be scanned from PDF, MS Word, Jpeg or Tiff files. These are automatically converted and imported into Infusion for End User approval or automatically processed.

This service provides end users with incredible savings in time and cost of data entry.

It reduces the need for special utilities to import Supplier Invoices as all invoices can be imported via the Digital Invoice Import solution.

The End User can simply click a button to join the service.


Xtracta and Infusion are taught where each of the required fields appear on the document scanns
Set up Infusion Defaults & Create Xtracta Email
1. Admin/Defaults/Manage Digital Document Defaults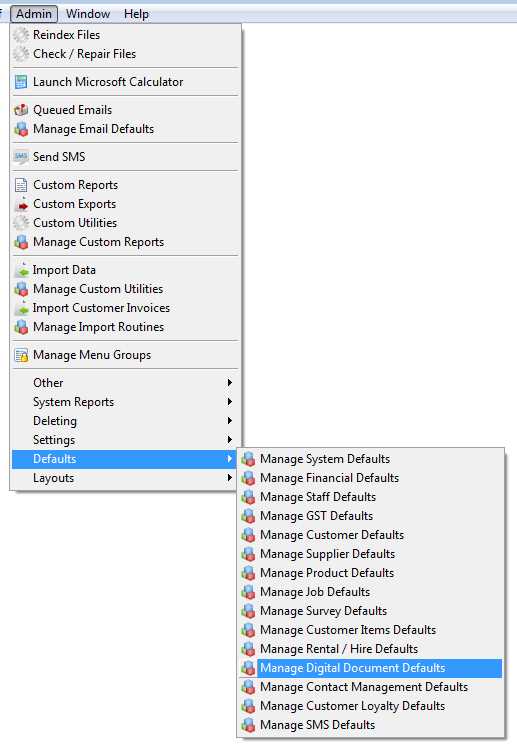 2. Click the button "Enable digital document data extraction"
You have now been setup with Xtracta and have an email address that can be given to Suppliers for invoices to be sent to. YourCompanyName-ap@infusion.xtracta.com.
Notes:
Infusion Demonstration Company has additional characters added.

-ap is added for accounts payable. In the future other importing options will be added with new extensions. One example would be Customers or e-commerce websites emailing through orders for shipping.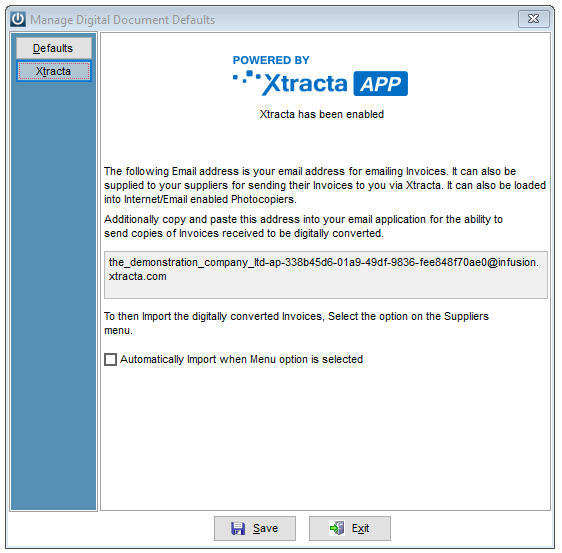 3. Default Settings for Processing.
These can be overridden at the data entry stage.
Automatically Import – this will force the software to check for new invoices as soon as the import screen is opened.
Auto Process – will bypass all preview options and process the invoices immediately. Error checking is performed and if there are errors, the normal data entry screens will open.
Process Review –will send the data through to the normal data entry screens, either New Invoice (No Products) or a Purchase Order.
Keep Description – will retain the supplied description for new products and GL lines.
Remove Lines with no Qty – will remove lines without a Quantity. This includes notes and backorders.
Rounding Limit – will automatically apply a rounding up to a pre-set amount.
 

Supplier Setup
To assist with the artificial intelligence in Xtracta and linking to Infusion there is a field in the Supplier / Terms tab for a GST number (NZ) or ABN number (AUS). The Account Ref and the GST/ABN should be entered. After making any alterations to Suppliers, you should click the 'Upload Updated Suppliers' button in the Digital Invoice Import screen.
 Initial Look at the Digital Invoice/Import Process
1. Suppliers / Digital Invoice Import  / Process
2. Digital Invoice Import / Process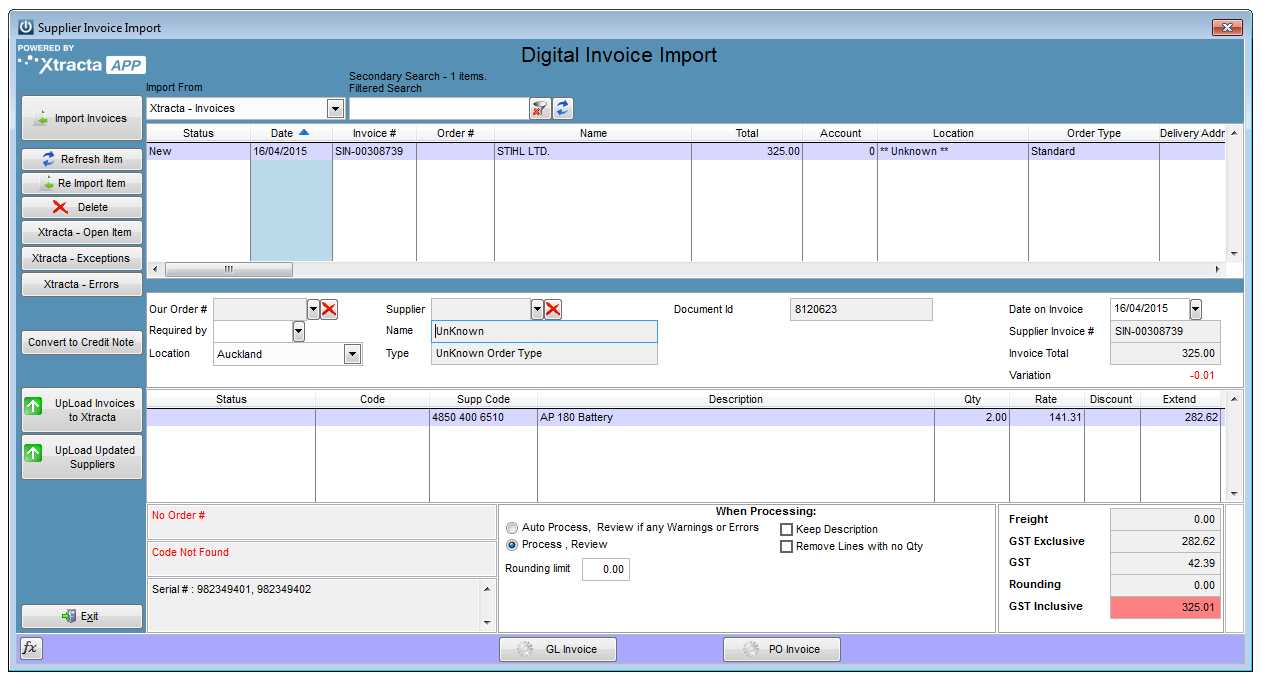 Buttons on the sidebar:
Import Invoices – Imports invoices from Xtracta and checks for rejects.
Refresh Item – refreshes the Infusion data on the highlighted invoice.
Re Import Item – re-imports the original highlighted invoice back down from Xtracta. This will overwrite any amendments you have made.
Delete – deletes an imported invoice. If you delete this Invoice it cannot be downloaded again from Xtracta. The Invoice can be emailed or uploaded to Xtracta again if required.
Xtracta - Open Item – Opens a downloaded invoice for re-editing in Xtracta. After making any alterations, the Invoice can be re-downloaded into Infusion using either "Re Import Item" or "Import Invoices" and selecting "All".
Xtracta – Exceptions – Opens the Xtracta site showing any Invoices that have been rejected for failing import criteria. These will need to be opened individually and fixed before they will import into Infusion.
Xtracta – Errors – Xtracta converts Invoices to readable data. If there is a problem with the conversion process it will show the documents here. These Invoices would need to be manually entered in Infusion or resent again.
Convert to Credit Note – some Suppliers send through credit notes with positive amounts. This will change the Invoice data to negative quantities that Infusion requires.
Upload Invoices to Xtracta – will take you to the Xtracta site to manually upload Invoices.
Upload Updated Suppliers – when you register Xtracta in the default settings, some Supplier information is uploaded. If you update Supplier data in Infusion this button should be pressed to update information on Xtracta as well.
Xtracta - Useage - This gives you the details the plan you are on, the start and expiry dates.  The Used
 

Uploading Invoices to Xtracta
Option 1 – Suppliers email Invoices directly to the email address created in defaults.
Option 2 – Forward email from Suppliers to the email address created in defaults.
Option 3 – Drag and drop or select saved PDFs onto the Xtracta website.
a. Save PDFs to a file location.
b. In the Suppliers/Digital Invoice Import screen, click on Upload Invoices to Xtracta.
c. You can select all the PDFs and drag & drop them onto the cloud or you can click select files and browse for them.
d. As each file is successfully uploaded to Xtracta the status will have a green tick.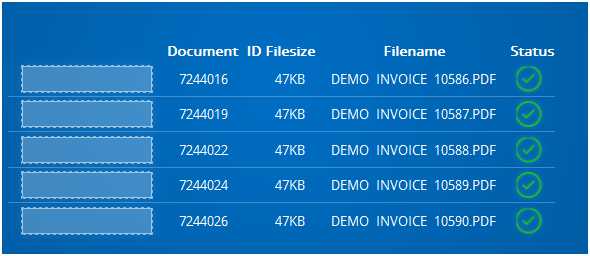 e. Exit the screen and return to Infusion.
 Importing Invoices from Xtracta
1. Click on the "Import Invoices" button.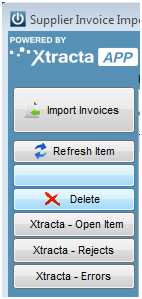 2. You will get a prompt box asking if you want to import "All" or "New".

3. After importing invoices there are a few messages you can receive:
- "No Active Documents were found" – nothing was found to download
- "# - Are still being processed" – invoices have been uploaded to Xtracta but are still in the conversion process.

If there were Invoices available for download they have now been imported into Infusion and the "Xtracta – Exceptions" button will turn red and show the quantity of Invoices that were rejected or had errors.

Xtracta – Exceptions on Invoices

When initially importing Invoices from each Supplier, it is more than likely you will need to train Xtracta. Invoices will show up as rejected when they are missing required information. Email/Upload 3 invoices per Supplier, train Xtracta and then wait a couple of hours before sending any more. After 3 invoices, Xtracta should be trained and all Invoices should import.
1. Click the Xtracta – Rejects button.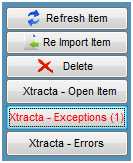 It will take you to the Xtracta website listing all of the invoices that have been rejected.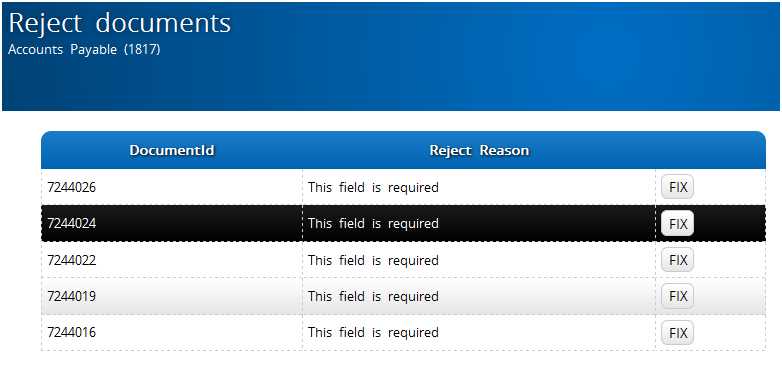 Click on the FIX button for each Invoice.
1. A copy of the PDF will open in the left hand panel. You can double click on it to make it larger. In the right hand panel (titled Data Extraction) is the data that has been converted. Some fields will be red - these are the ones requiring more information. On the Invoice you will see areas that are highlighted in green. Matching data for this has already been filled in the Data Extraction section. Make sure to check that the correct information has been picked up. In the below example the GST No text has been incorrectly included in this field on the left hand pane.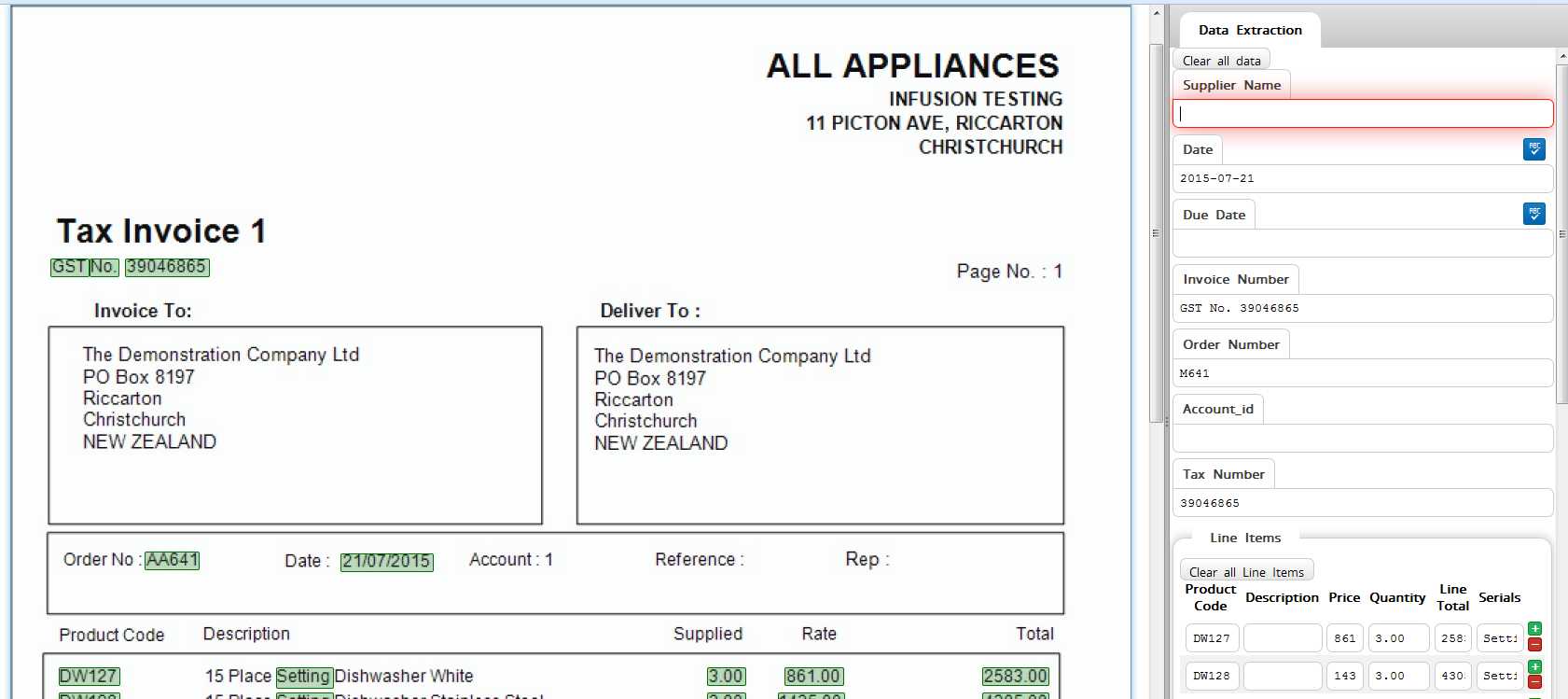 2. To fix any incorrect mappings click in the Validation failed box then highlight the matching data on the Invoice. The area you highlight will auto fill the Data Extraction screen.



Sometimes the Supplier will have a logo rather than a typed company name. Try highlighting the logo. If it fails to read it as text then you can manually type the company's name into the field. With either the GST/ABN numbers or Supplier account, it will remember this after 3 times and be auto filled after that.
3. Scroll down the Data Extraction panel and you will see the line items, totals and save/cancel buttons.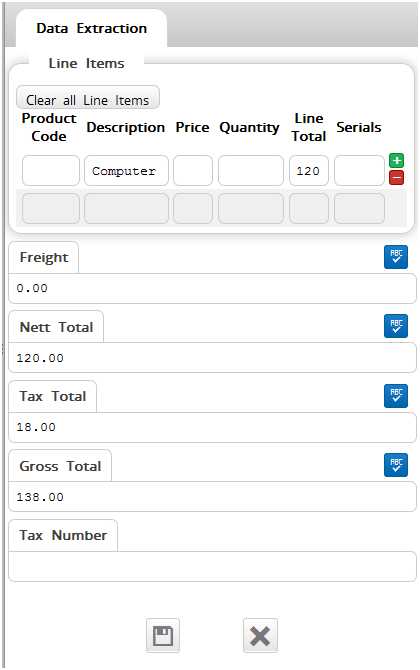 Tip – Some Supplier's Invoices do not total correctly due to rounding or they may have GST inclusive line totals. If you click "Ignore maths check soft validation", you can then save the Invoice and push it through to Infusion anyway.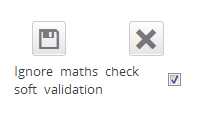 Second Look at Digital Invoice/Import Process
Highlight an imported Invoice and the details will show in the bottom half of the screen.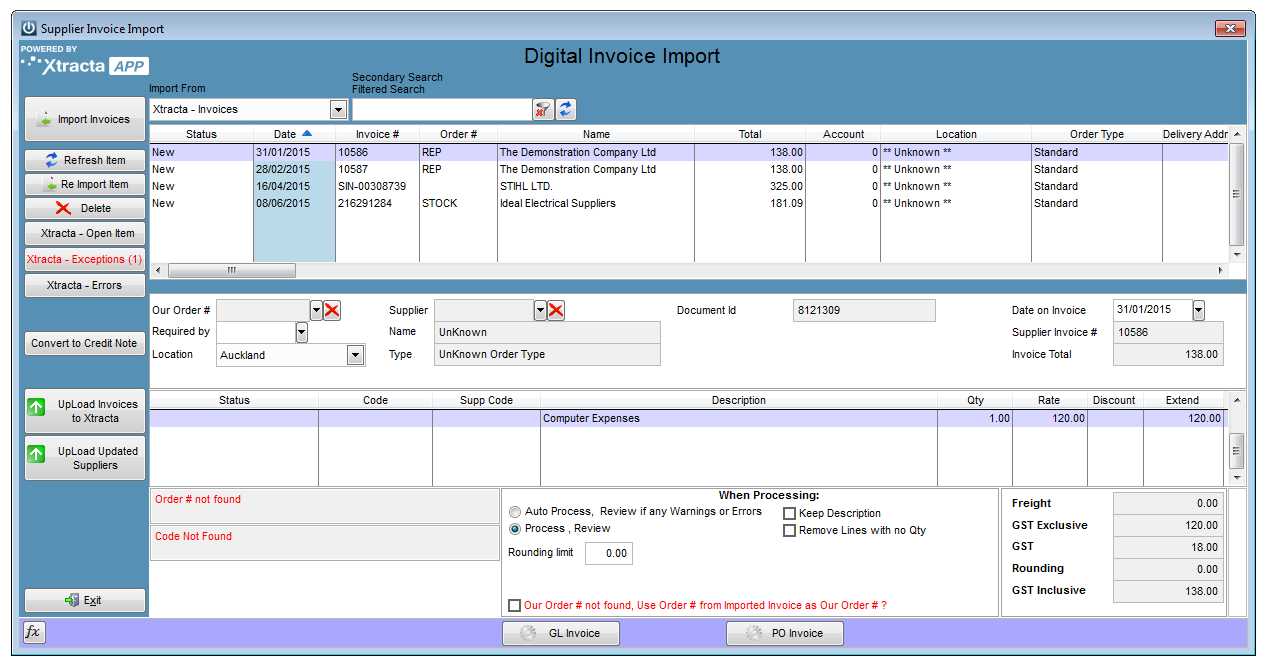 TOP SECTION – Selecting an Invoice for Processing
We can right click on the highlighted Invoice and view or email the original PDF document. A copy of the PDF is stored in the Infusion/ Data / Documents / Suppliers / Digital folder (once Invoices have been posted these can be reprinted from a right click in the main Purchase Order screen or a Supplier Enquiry in the Invoices tab).
The Supplier account, Supplier enquiry and Purchase Order (if there is one linked to the invoice) screens can also be opened from the right click.




MIDDLE SECTION – Invoice Header

Our Order # – If the downloaded Invoice has an order number this box will be filled. You can also manually select outstanding Purchase Orders in Infusion.

If it matches against an existing Purchase Order in Infusion these will be linked together and the products ordered/supplied are compared.

If there is no Purchase Order in Infusion a checkbox appears in the bottom section where you can select "Our Order # not found, Use Order # from Imported Invoice as Our Order #?" If it is left unticked the next default next Purchase Order number from Infusion will be used.
Supplier – For this to be filled automatically, there needs to be a link with either the GST/ABN number and/or the Supplier account reference.



If the Supplier is unknown:





Select an existing Supplier or create a new one from the Supplier dropdown.

View the original PDF and take note of the GST/ABN number and account reference, then open the Supplier and enter them under the Terms tab.

Click the "Upload Updated Suppliers" button

Any future Invoices received from that Supplier should now be trained.
Document Id – a number created by Xtracta for tracking purposes.
BOTTOM SECTION – Invoice Lines
Below is a sample of the types of information will display in the bottom section


Lines 1 & 2 – show Products that already exist in Infusion. These could be matched with the exact Product Code or to a Product where the Supplier code matches the Invoice Supplier.

Lines 3 & 4 – these codes did not match to any existing product. This Supplier has a Pricebook associated with it and the codes matched (indicated by the text in the Status field). New Products will be created from the Pricebook when processing the invoice.



All other lines – are new Products that Infusion cannot match to an existing Product or a Pricebook. There are a few different processing options when in the "Code" field.
- F8 – opens the GL ID lookup to code directly to a financial general ledger code. A product will not be created. Tip – once you select the GL code you can right click again and auto fill the remaining lines with the same GL code.
- F9 – opens the product lookup, this will attach that suppliers code to an existing product in Infusion. This is useful when you can buy the same part off multiple suppliers and this invoice is not from the preferred supplier.
- Right Click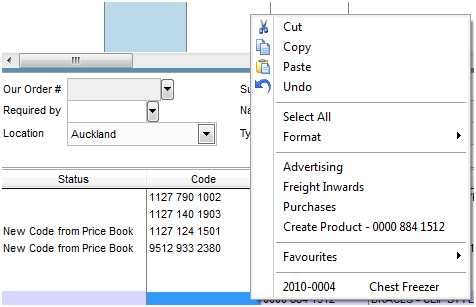 Advertising (this example only) – if you have ever done a "Supplier Invoice No Products" for the Supplier, Infusion remembers the GL code and it will show as the first option on right click. If you are processing an imported GL Invoice (not a product purchase order) and this code is known, you don't have to select anything - the Invoice will automatically code to "Advertising".
Freight Inwards – in Admin / Defaults / Financial Defaults an Inwards Freight code is set - this is what is used here.
Purchases – in Admin / Defaults / Financial Defaults a Purchase code is set - this is what is used here.
Create Product – Will create a new Product with information from the imported Invoice and open it for editing.
When you have highlighted a line item, more information shows in the bottom left hand corner. This will show information about the order, product code and serial numbers listed.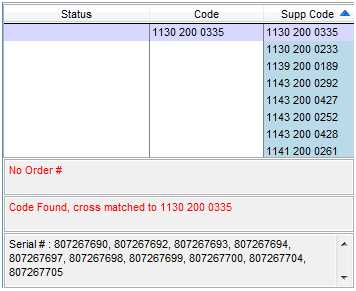 PROCESSING THE INVOICE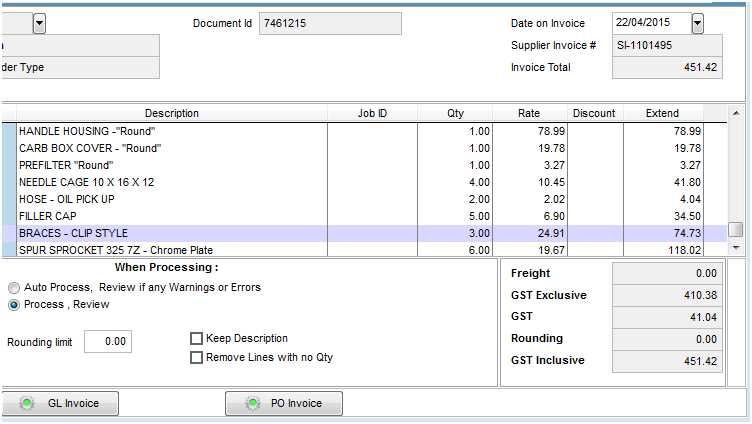 Refer to the 'Set up Infusion Defaults' section with regards to the "When Processing".
When the invoice is balanced, select 'GL Invoice' or 'PO Invoice' where there are Products.
EXAMPLE - MATCHING TO PURCHASE ORDERS
Existing Purchase Order already in Infusion

Invoice From Supplier

Digital Invoice Imported from Xtracta

How The Transactions Interact
1 – 1,2,3 – 1        We ordered 1 product, but the supplier shipped 3 different products that make up what we ordered. Or our product could have been superseded with a new one.
Let's look at only these transactions where we opened the invoice in "Process, Review". We have a couple of options. Do we want to bring in the 3 separate Products or the one Product we ordered?

Option 1 – We want to bring in 3 separate Products. We no longer want 1 on order and we want to receipt in 1,2,3. Change the order quantity of 1 to 0 so it is no longer on order.

Option 2 – We want to bring in 1 the product we ordered, not the individual parts 1,2,3

2 – 4 – 4            The status of 4 is "Match – Not Received". It has found an exact code/quantity "Match" with 2 on the Purchase Order. "Not Received" means that the product is on order and nothing has been received on it yet.
                         The same also applies to 3 – 5 – 5 , 8 – 8 – 8 , 10 – 10 – 10   

4,5 – 6 – 6         On our purchase order 4,5 we ordered a total quantity of 5. This is made up of 4 for stock (4) and one for a Job (5). The Supplier shipped 5 on their invoice (6). The status on our imported Invoice is "Potential Over" (6).
   Infusion has found the first line of the Purchase Order with the matching Product Code and the Supplier has shipped more. If we "Process, Review" and click the 'PO Invoice' button it has correctly split the quantity across both lines. The
   same applies to 6,7 – 7 – 7

9 – 9 – 9            We ordered 5 products (9), the Supplier has only shipped 2 Products (9) leaving 3 on backorder. This creates a "Potential Match", Infusion has matched the Product Code but the quantities don't match.

    If we "Process, Review" and click the 'PO Invoice' button it has correctly received in 2 Products.

11,12,13–12,13,14       These are all ordered and now on backorder by the Supplier.
11 – 11                        The Supplier has sent something that was not on our original order.       
PROCESSING SERIAL NUMBERS
Xtracta can manually create imports for suppliers with serial numbers. At this stage Stihl New Zealand and Australia formats are available. Contact us if you need a supplier added.
Or you can manually highlight the serial numbers within Xtracta.
1. Click the "Xtracta – Open Item" button. This will open the invoice up in Xtracta.
2. On the "Data Extraction" pane, find the product with serial numbers and click in the Serials box.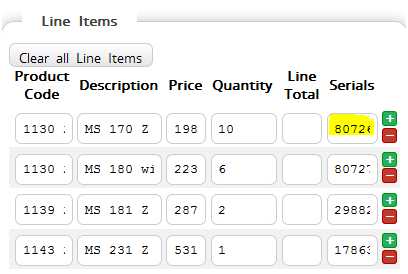 3. On the invoice, highlight the related serial numbers. This will autofill the "Data Extraction" pane.

4.Save the Xtracta invoice and return to Infusion Digital Invoice Import.
5. Click the "Re Import Item" to import the new data.
6. If you select the product, you will now see the serial numbers in the bottom left corner.
Processing the Invoice will prompt you for the serial numbers required.
The serial numbers will auto fill where it can and the remaining can be manually entered.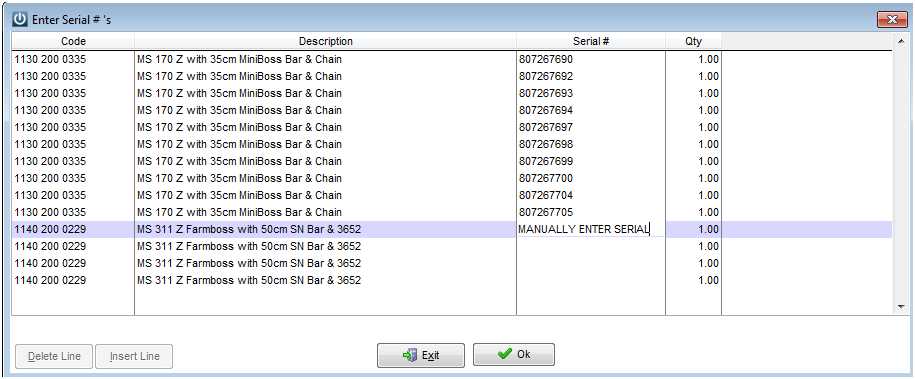 USING JOB NUMBERS AS ORDER NUMBERS
Some business use the Job Number as the Order Number when purchasing parts off Suppliers. If the Order Number does not match an existing Purchase Order, Infusion will then check if there is an open Job with that order number. If it finds a matching open Job a new check box will appear above the processing buttons.

Our Order # not found. User Order # from Imported Invoice as Our Order #? This will create a new Purchase Order with the same number as the purchase order. Tip – this can be edited in the review stage if you have the default setting switched on in Supplier Defaults to allow overwriting of Purchase Order numbers.
This appears to be a Job Management Invoice for Job # 10129 for Martin Zen. Process as NEW Job Management Order? This will create a new Job Management Purchase Order. Each line on the Purchase Order will be auto filled with the Job number.
INTERNATIONAL INVOICES
If the Supplier is set to be an International Supplier then a new option will become available - Apply Exchange Rate.

If you enter an exchange rate in here you will receive the following prompt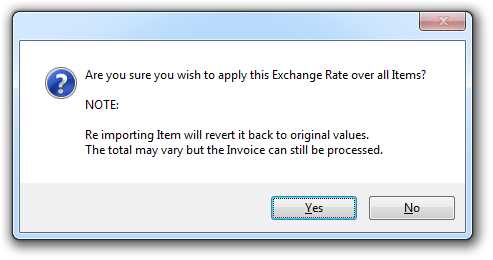 Selecting 'Yes' will change all line items and totals to the entered conversion. In this example 0.80000 was used.

CREDIT NOTES
Some Suppliers send through Credit Notes with positive amounts. These can be downloaded as normal Invoices and then converted using the Convert to Credit Note button.