If I don't use orders how do I now enter a Supplier Invoice with Products?
Solution
Prior to V8.215 users were able to use Receive Invoice from Order.  Following the change to the Manage Purchase Order Screen this is no longer available.  Users now need to use New / Receive Purchase Orders button from the bottom of the screen.

Choose the Supplier and the Order Type.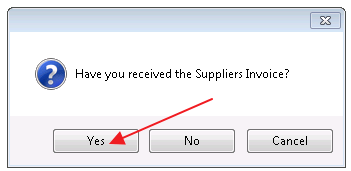 Then enter the details to match the Supplier Invoice as necessary ensuring that the Received by date has been entered correctly.  The Invoice Total must match the GST Inclusive amount. If they don't the figures appear in Red boxes.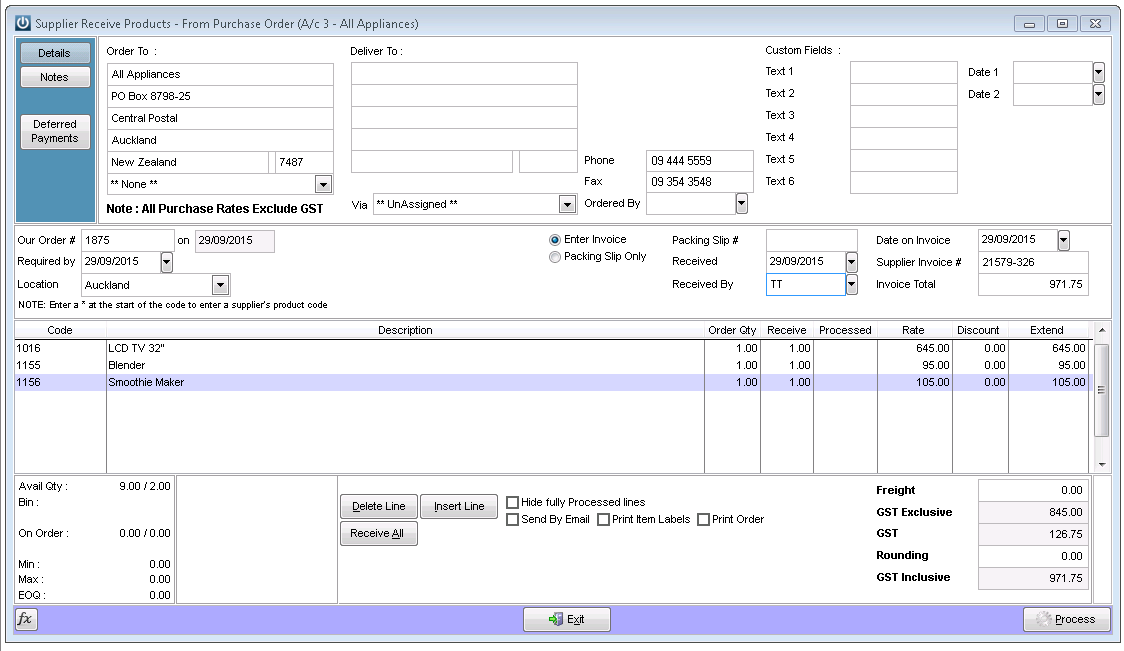 Once complete select Process.