For users of Windows 8 or above:
Letters have images but these are not visible on the letter preview, on the printout or on the PDF to be emailed.
How to get around the problem for existing letters:
Letter files are saved in the LETTERS folder inside the corresponding DATA folder found in the Infusion directory. Letter files have the extension .IDL. Before doing anything, make a copy of the IDL files and save them in a different folder on your computer, just as a backup.
 Change the extension of the file to RTF (e.g.: rename 7.IDL so it becomes 7.RTF)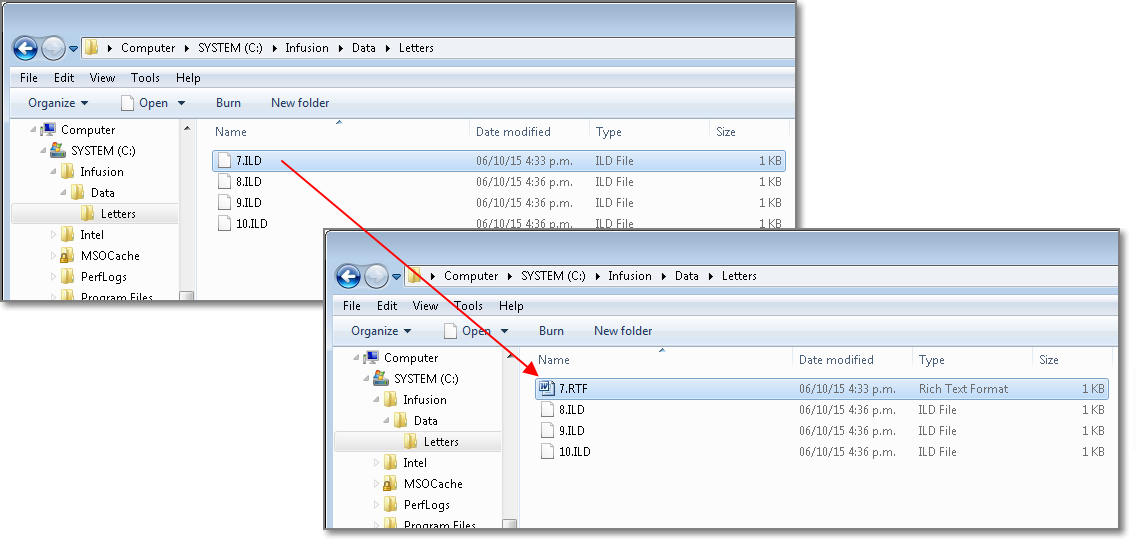 Right click and open the file with WORDPAD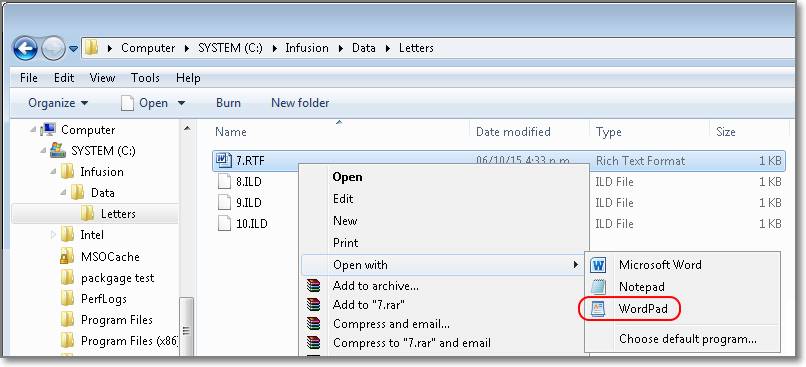 Then save the WORDPAD document in the same folder calling it something different, e.g.: NEW.RTF
Delete the original 7.RTF file from the folder and rename the NEW.RTF as 7.IDL
If starting a new letter, you can simply create the document in WORDPAD and then copy the contents and paste it a new letter in Infusion.
Please note: having a letter file created using WORDPAD will significantly increase the size of the IDL document, which can make generating letters in bulk a lengthy process to preview, print or prepare the PDF to email. Please ensure that images used in the document are as light/small as possible. It is also recommended that bulk processing is done in stages, e.g.: do a range of 100 letters first, and then the next 100 and so on.
See ticket 10603 in DMP