How can I show the components of my kitset when I invoice it out?
Solution
To do this you need to set up your defaults under Admin \ Defaults \ Manage Customer Defaults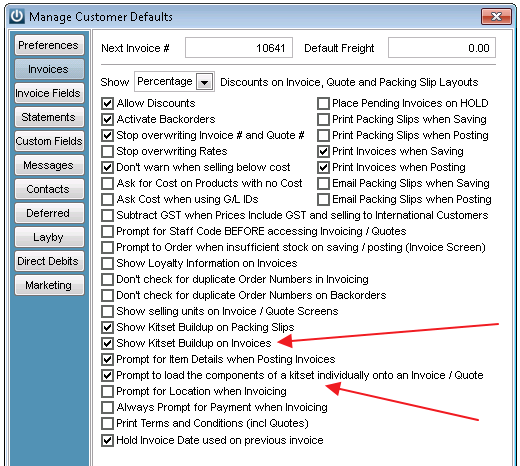 Show Kitset Buildup on Packing Slip or Invoices will display the components EXCEPT on a POS invoice.
If the Prompt to load components option is selected then you have the option to display these - as per below Yes; components are loaded, No;  kitset is loaded.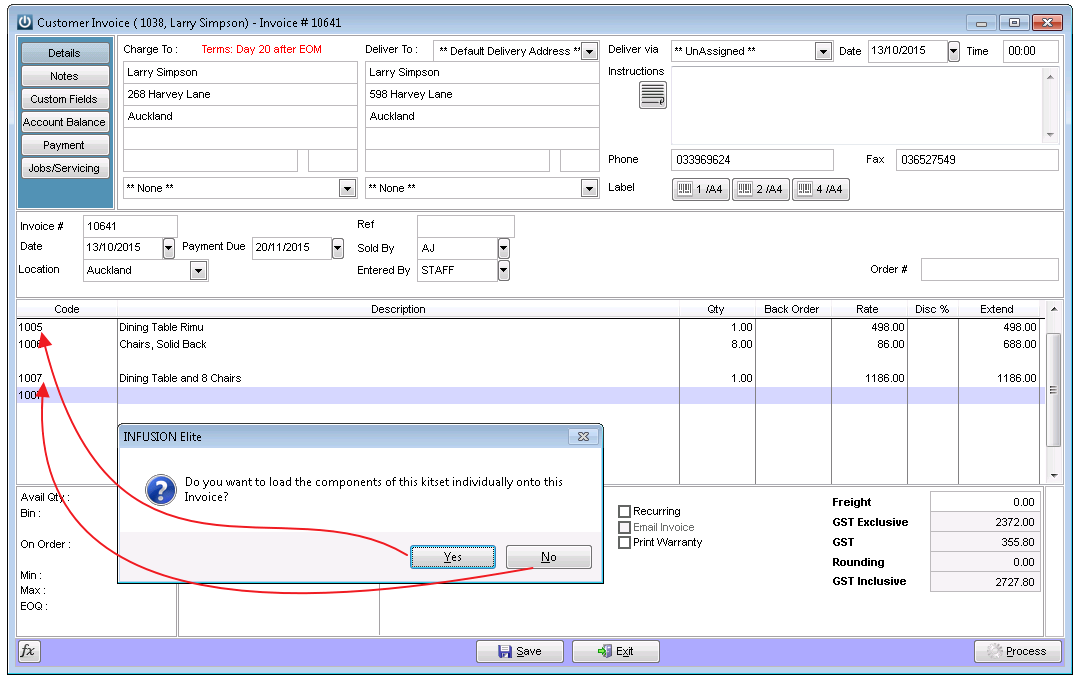 Regardless of which option is chosen the components are removed from stock when a kitset is used.