I want to stop other users changing our Invoice or Quote numbers. How can I do this?
Solution
Go to Admin \ Defaults \ Manage Customer Defaults - Invoices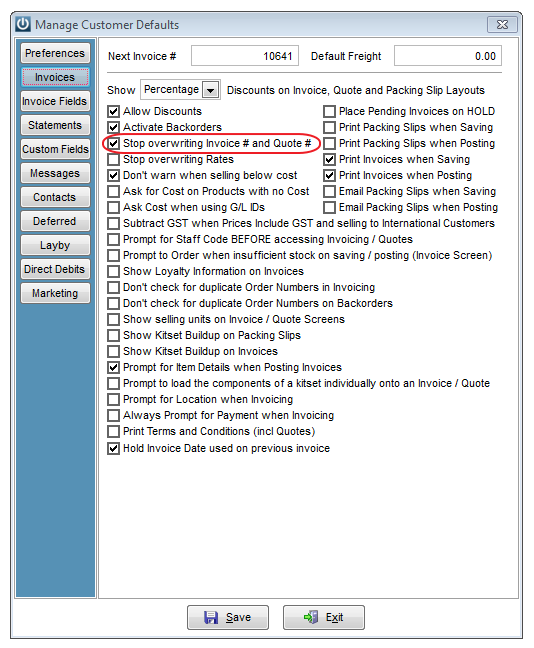 If you tick on the flag circled in red for Invoices or Quotes you will stop users changing this default. 
If you want to be able to change these numbers ensure this flag is unticked.