When I Open Infusion I get the following error message.
Unable to Install CHADOSPELL.DLL to the
                    SYSTEM32 Folder.
Please contact your System Administrator.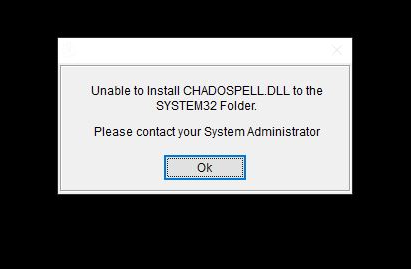 When the user has an older version  of Infusion (eg Version 5)
and the workstation has been upgraded to the latest Windows operating system (eg Windows 8 or Windows 10)
then Infusion will need to be upgraded as the older version is not supported.