Australia have what are called OPEA files, this a generic format of data used throughout Australia to import products or pricebooks. 
Stihl has a specific Data Import Setup, do not use the OPEA routine.
Unzip the file that has been received.
Inside the .DAT file the Supplier sends, each line starts with a unique 4 letter code for the Supplier.   Honda is HOND, etc.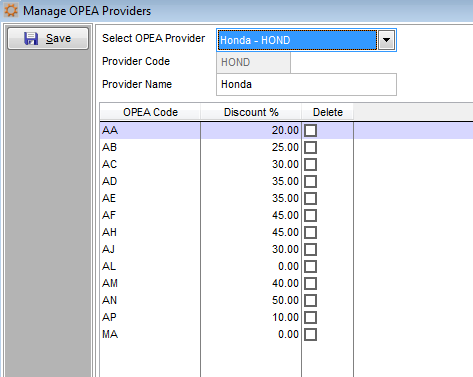 These files usually don't have the cost price, which is calculated off a discount structure that is setup under Admin / Settings / Products / Manage OPEA Providers where you enter that 4 digit code and then add discount lines.  For Stihl these are all 0% at the moment because Stihl emails out individual .DAT files to every store.  Other Suppliers have to provide a discount structure as there are only generic downloads, so to get their exact cost pricing, it has to run through a discount process.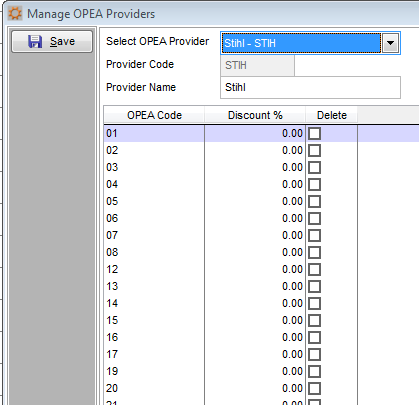 In Australian versions of Infusion / Sprockit, you set up one import routine only (LS's are called generic opea import) that is a pricebook and tick the OPEA option.  When importing if there is no OPEA provider setup you get the warning "Discount Data is not available for this file"  if they continue they end up with no cost prices. 
These files can take ages to import, should always be done on the server with the DAT file also on the server.  When importing, every line of the DAT file is checked for what OPEA Discount Group that product is in and does a calculation for the cost price.