My Supplier has given me six months to pay an invoice, how do I record this?
Solution
This must be done when you are initially entering the Suppliers Invoice from Purchase Order or Supplier no Products.
On the left hand side is a button for Deferred Payments.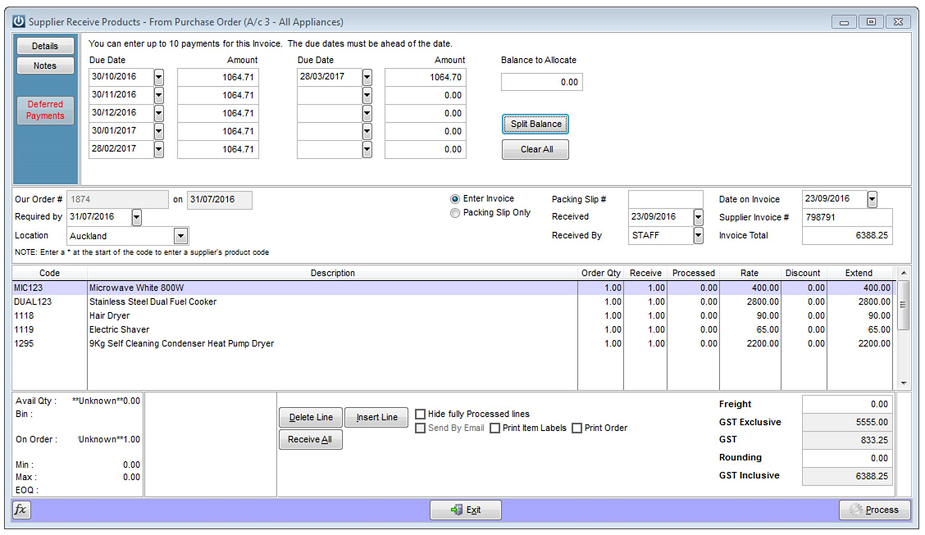 Record Payment Terms you have been given by manually entering these into the spaces provided or using the Split Balance button.
The invoice is recorded on the Supplier Enquiry as individual invoices needing to be paid: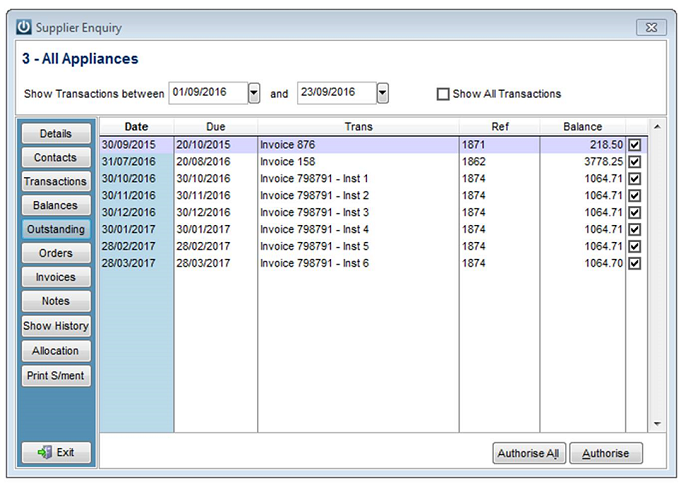 A check of the Balances shows a total including Forward Dated invoices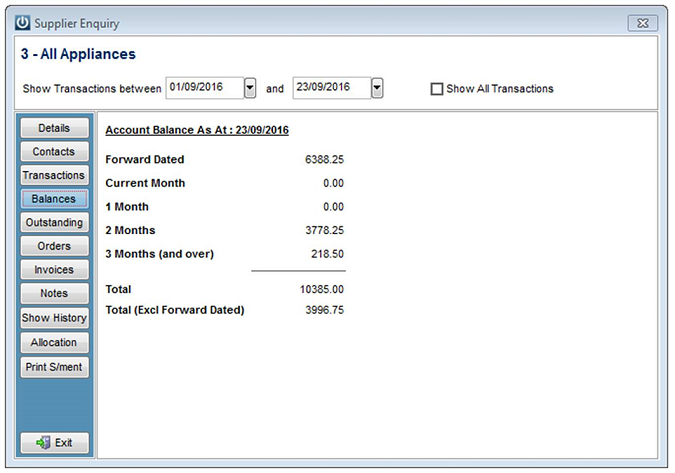 Printing the Supplied Aged Trial Balance - With invoices dated after the last Invoice will list them all.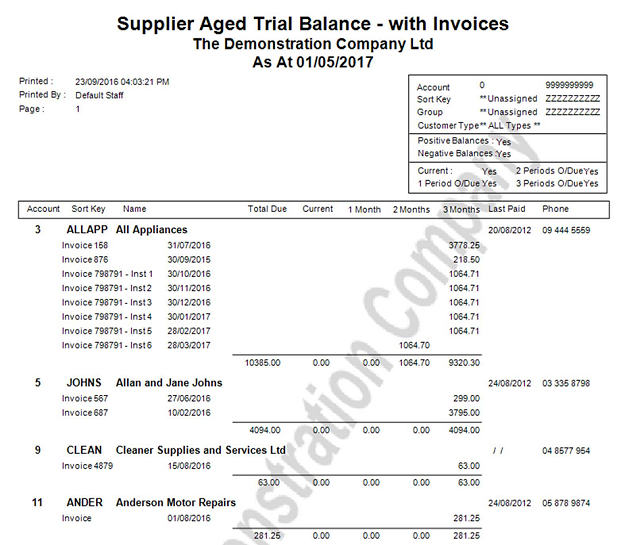 The system will record what is required to be paid, when payment is required.