Is there a way to see what products I have sold my Customer?
Solution
From the Customer screen there is the option to right click to open Product History or by opening the Customer Enquiry Screen the Product History screen is available. This screen also available while entering invoices or jobs by pressing F12.


Alternatively use the Customer / Sales Analysis by Date Range if  you are wanting to see the sales during a specific date range.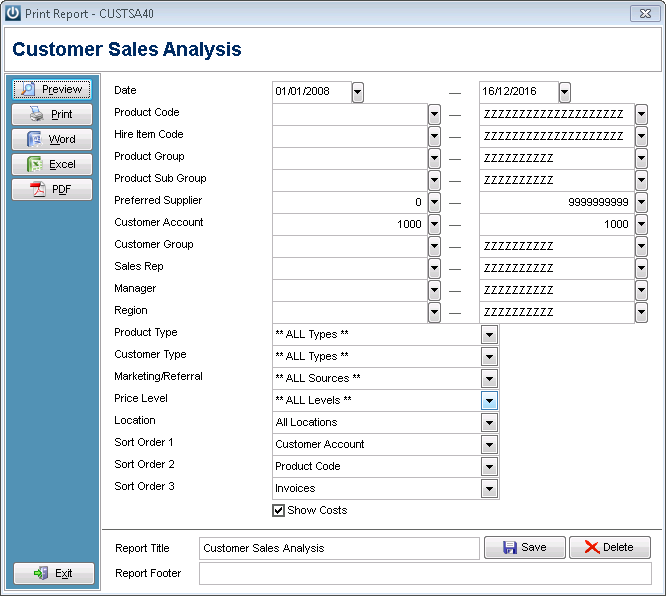 The Report will show more details of the transactions, including the Cost and Profit.