How do I see what Rental Hire items have been hired out and to whom?
Solution
Using Customers / Sales Analysis Reports / Sales Analysis - Date Range
Copy the ZZZZ's into the first Product Code box, without this you will not see any Hire Items.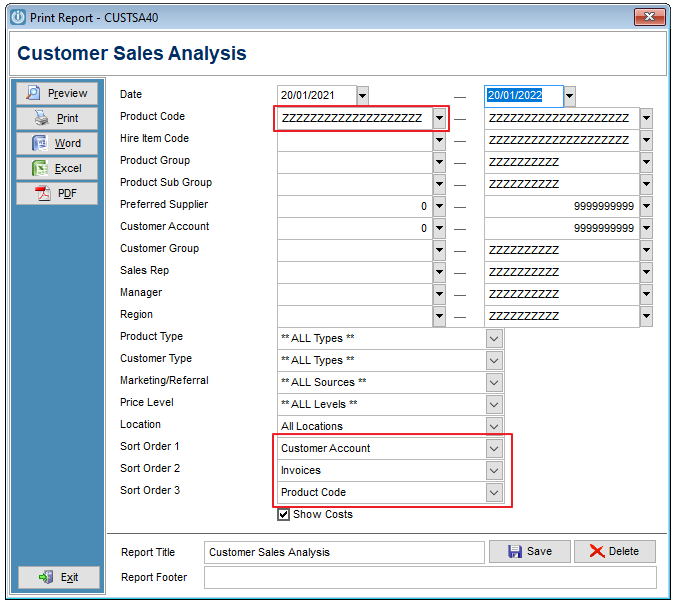 Select the Sort Orders as Required, but using the Product Code will show the Hire Items.

The parameters above will show this report.