At the top of the Infusion Mobile screen is the most recent sync time.
  If this is longer than the time set to sync in your setup the service may need to be restarted.
To do this start the Task Manager, by right clicking on the task bar, to Start Task Manager or ALT + CTL + Delete and selecting the Task Manager.
Click on the Services tab and the Services Button
Navigate to the Infusion Sync Tool, and restart the service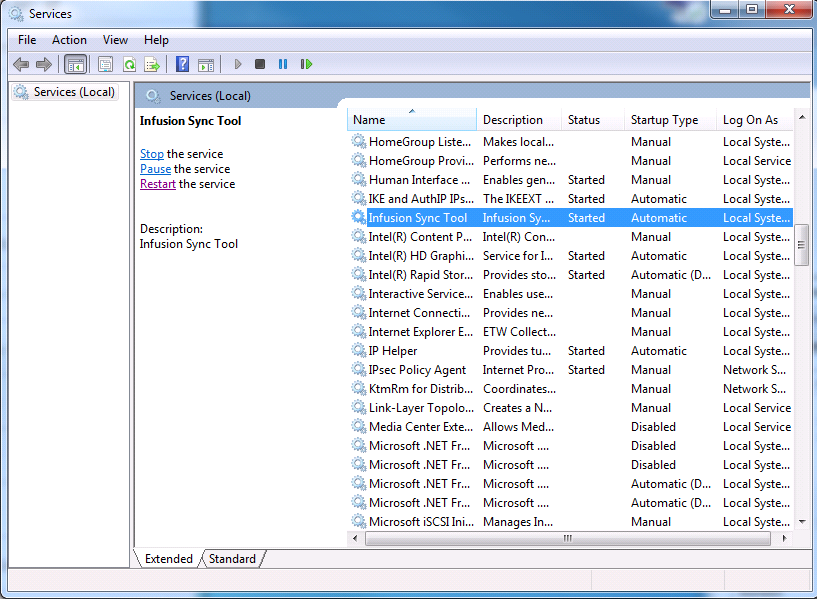 Open the Mobile Sync Tool, usually stored in C:\Program Files (x86)\Infusion Business Software Ltd\Infusion Mobile Sync Tool\infusionmobile)
Click Sync
Login to your Mobile site and check that the time since the last sync has updated.