My Client has purchased a product and it has broken down.  I now need to repair it and charge the repair back to my Supplier.  How do I do this?
Solution
**This Process has a second option, see Workshop Warranty Charged to a GL Account also**
Create a Job and under type you will see four different Warranty types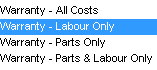 Select the one that applies in your case. 
The Supplier will also need to be set up as a Customer and entered in the On Charge Warranty to Customer A/C box. 
If Customer Items are used, fill this option in to retain the history against the Item.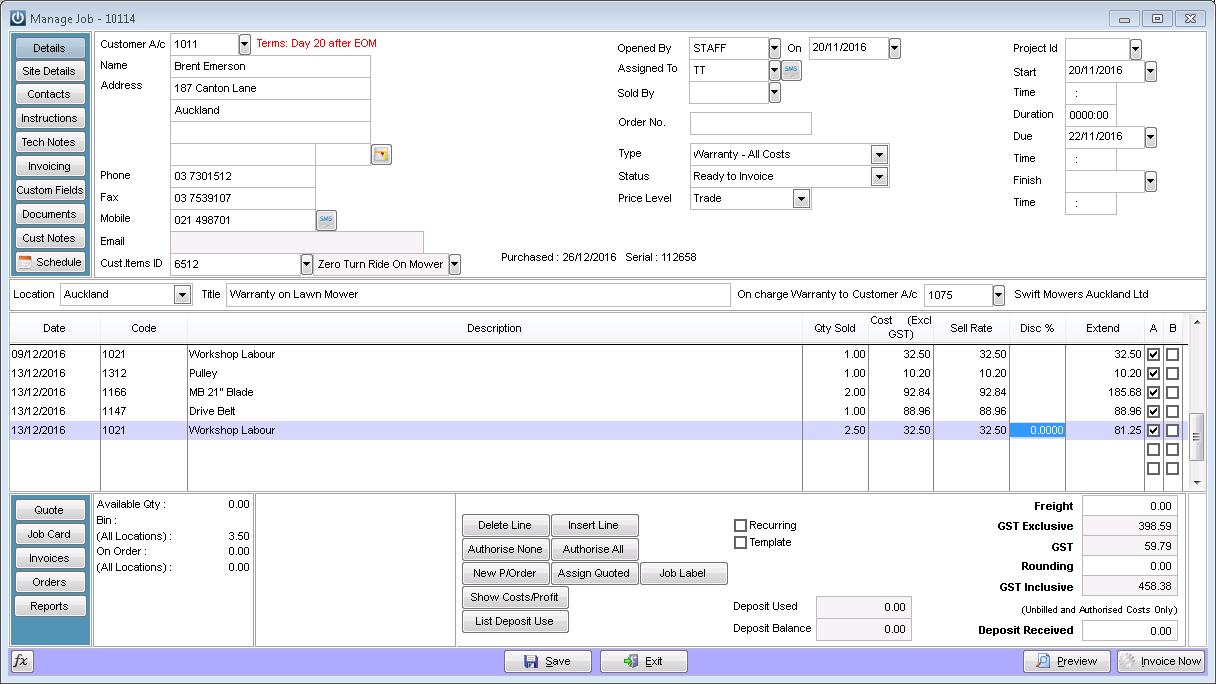 When the job is completed ensure that the job total reflects the total that will be invoiced. (In the example above the Sell Rate has been change to the agreed price of the repair)
Invoice now to see

An invoice will be recorded against the Customers Account.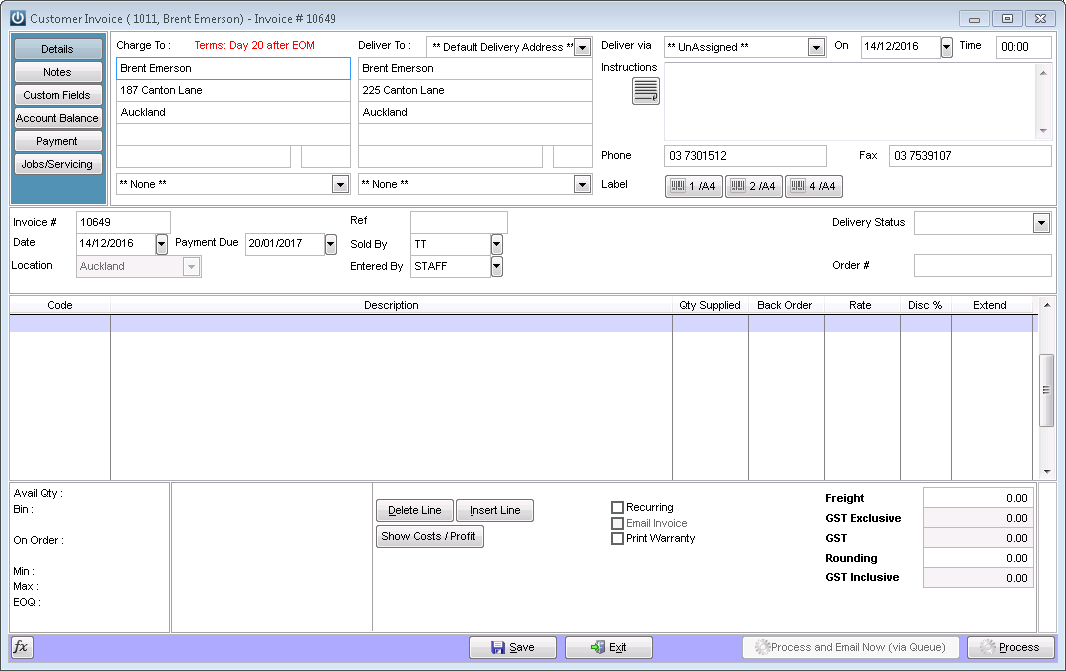 If the Job Type had been set to either Warranty Labour or Warranty Parts, the relevant items would show on this invoice.  Process or save the invoice.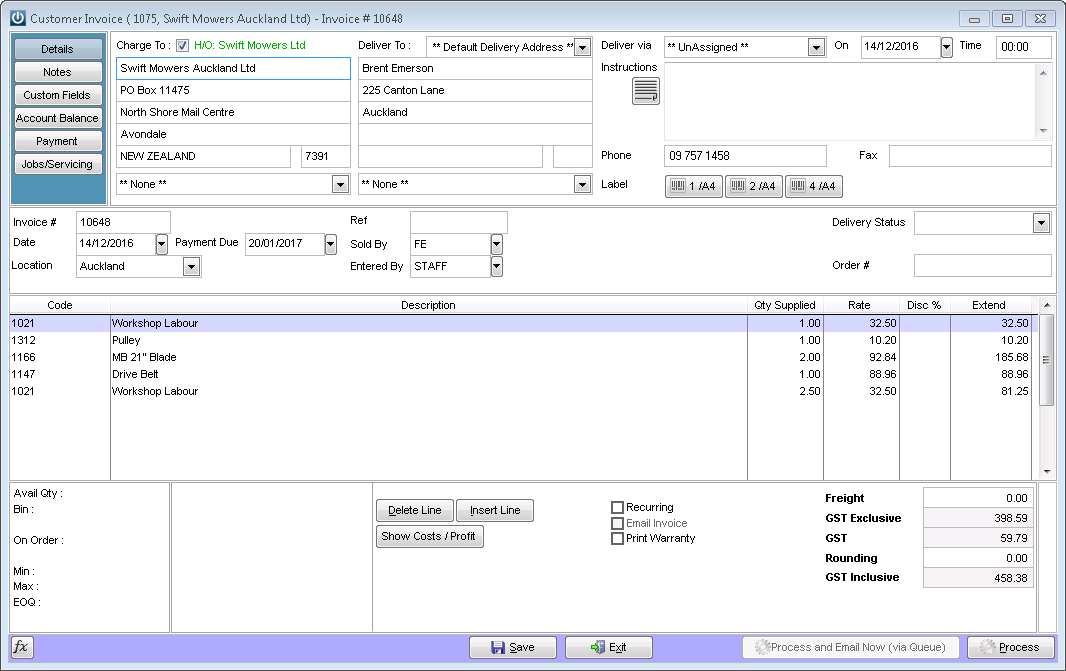 The above invoice is for the Warranty Claim is remains sitting in the Invoice / Quotes screen until Processed.
If a credit will be received against the Suppliers account please follow these instructions on Contra payments